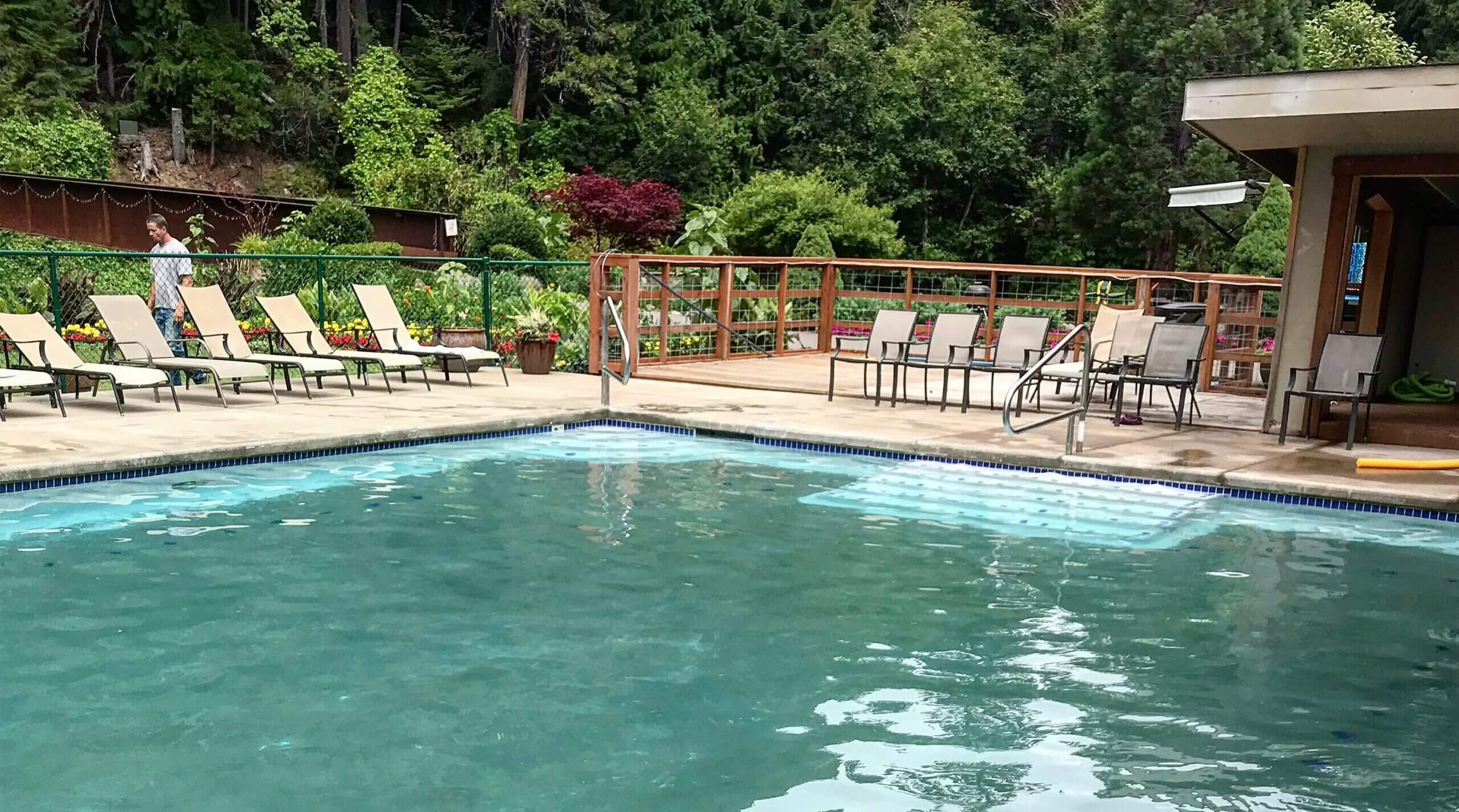 Belknap Hot Springs
Belknap Hot Springs is located on the McKenzie Rive and one of Central Oregon's hidden jewels.  You can soak any day whether you are a guest or just dropping by because the lodge is open 365 days a year.  There are two relaxing mineral hot spring pools to soak in and many acres of forested land to hike through, including the extravagant Secret Garden.  Belknap offers a relaxing experience not soon to be forgotten.
$8.00 for one hour or less (Shower and Bathroom Facilities)
$15.00 per day per person. $2.00 pool towel available.
Day use hours are 9:00 AM to 6:00 PM for drop-ins, 9:00 AM – 9:00 PM for guests year-round.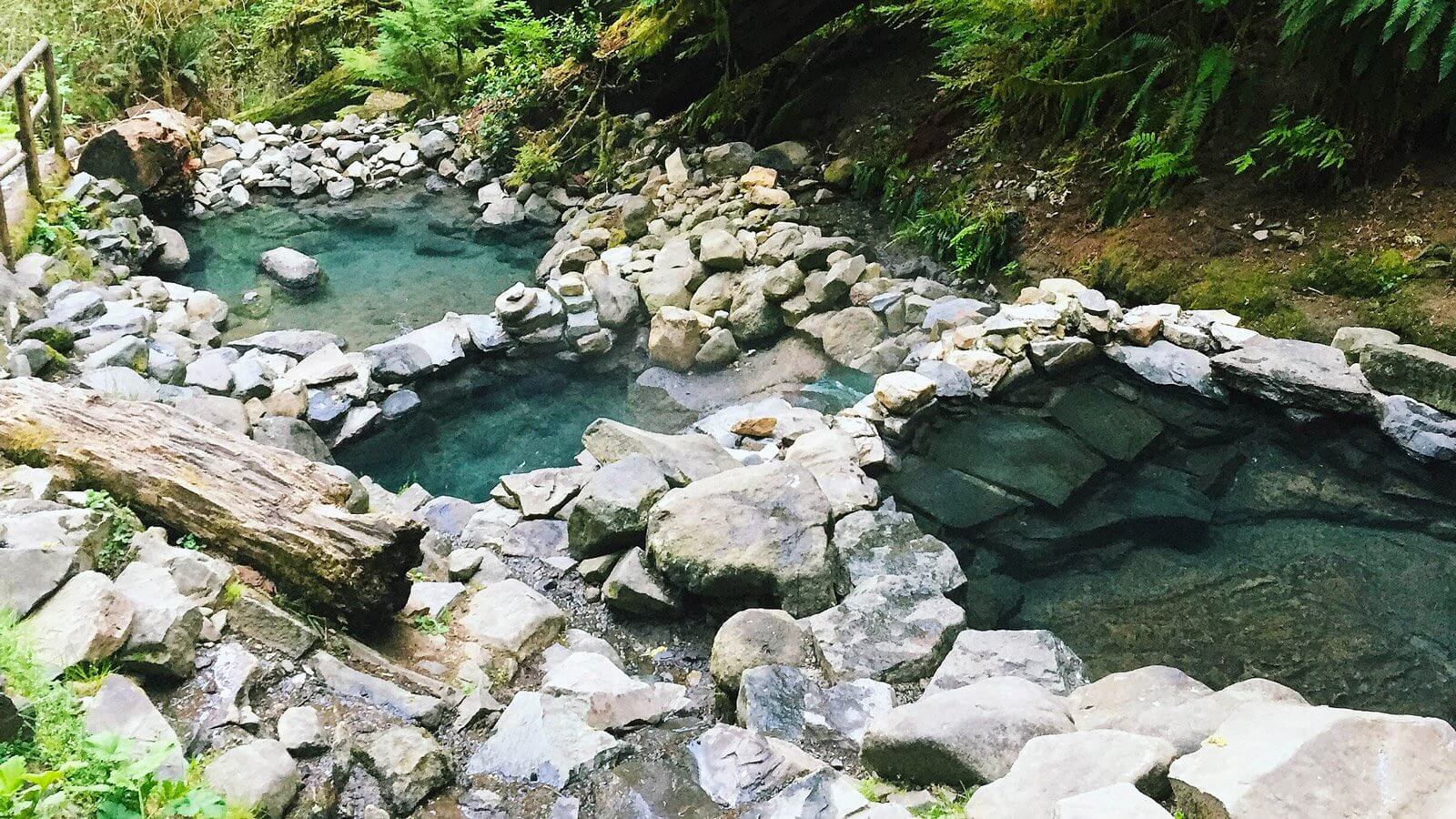 Terwilliger Hot Springs
As you walk the 1/4 mile trail to this clothing optional hot springs, you are enveloped in the dark hues of primeval woodland, touched by mottled light filtering down from treetops high above and the invigorating scene of the lagoon with the gorgeous Rider Creek waterfall spilling into it.
There are six soaking pools spaced apart by rock walls laid out in steps down a ravine.  Temperatures range from 85 degrees in the lower pool to 112 degrees in the upper pool.  The pools are 3-12 feet across and an average of 2-3 feet deep.  The pool floors are mostly bedrock but some gravel, sand and debris remain at the bottom of the pool.
In 2018, a fire near Terwillieger Hot Springs damaged the trail to the springs and surrounding area but State and County crews have worked to remove hazards and allow the reopening of the hot springs as of July 1st, 2019.