McKenzie River Scenic Drives
Scenic Drives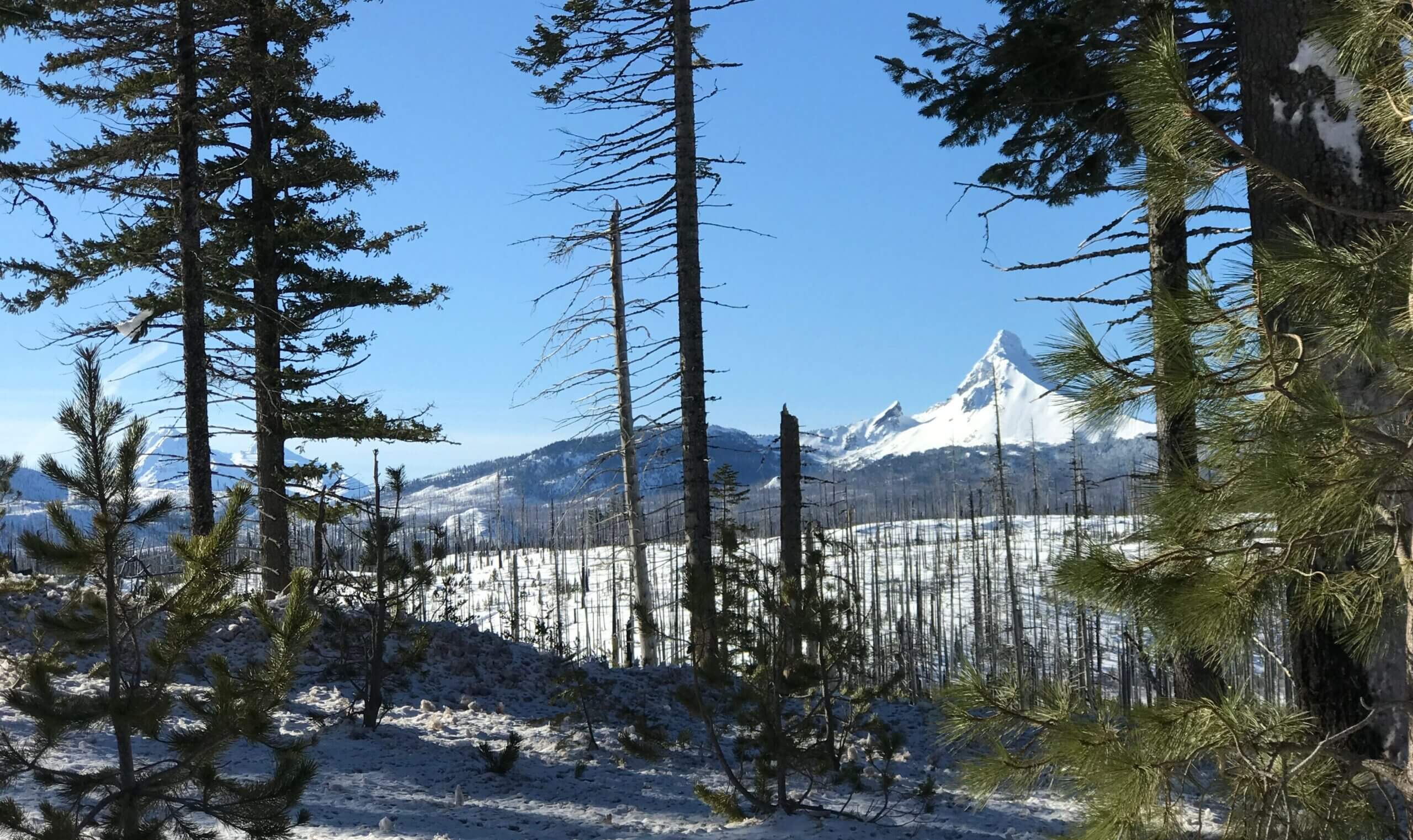 Santiam Pass
Santiam Pass takes its name from the Santiam Indians, a Kalapooian tribe native to the area. Several ashen buttes and other volcanic features are visible from the 4,817-foot pass.  The Pacific Crest National Scenic Trail crosses here too, a particularly memorable stretch of the famous Canada-to-Mexico route, threading high among several volcanic peaks.  This section of the road passes by mysterious Lost Lake, which fills up with water every spring and disappears in the fall down a hole into a lava tube.  The byway descends the pass, then turns south on OR-126.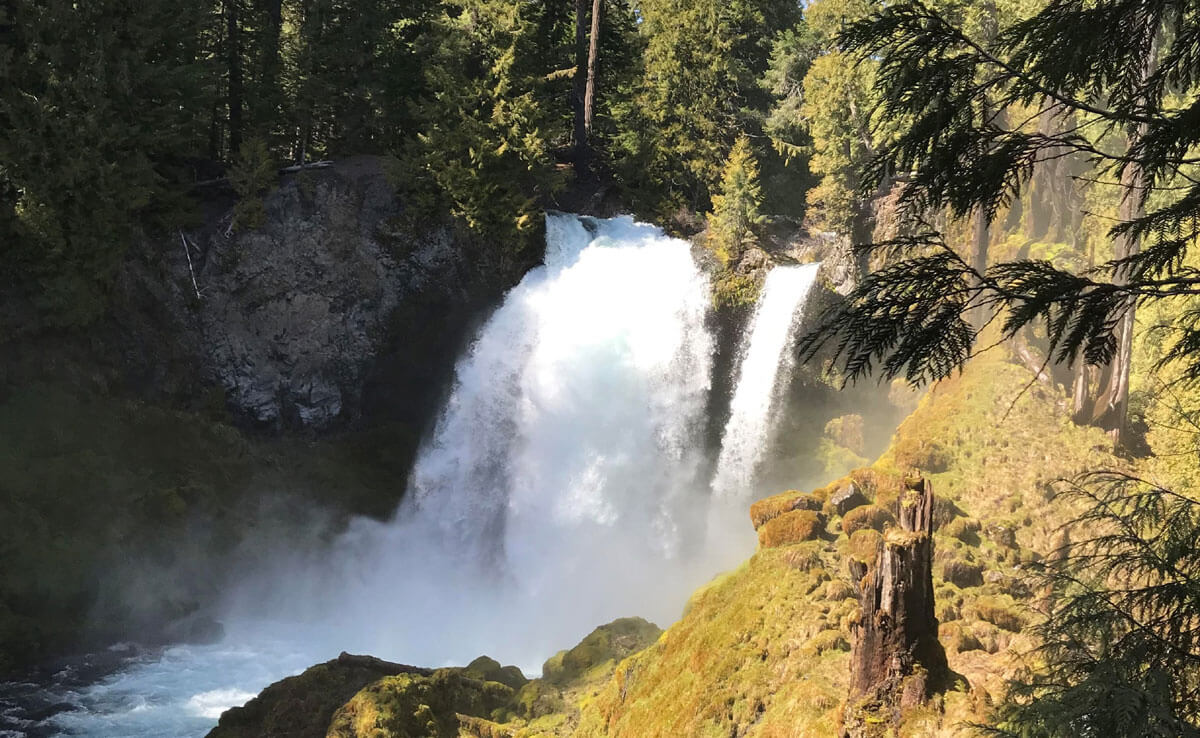 OR-126: The McKenzie River Highway
This stretch of the route showcases the beautiful peacock-blue waters of the Upper McKenzie, as the river tumbles south over waterfalls and through lava flows and here parallels the West Cascades Scenic Byway.  The McKenzie River National Recreation Trail also follows the river's route for more than 26 miles/41.8 kilometers, with several well-marked access points from the byway.  Popular with hikers and mountain bikers alike, the trail was recently named by Outside magazine as one of its 10 Great American Mountain Biking Trails.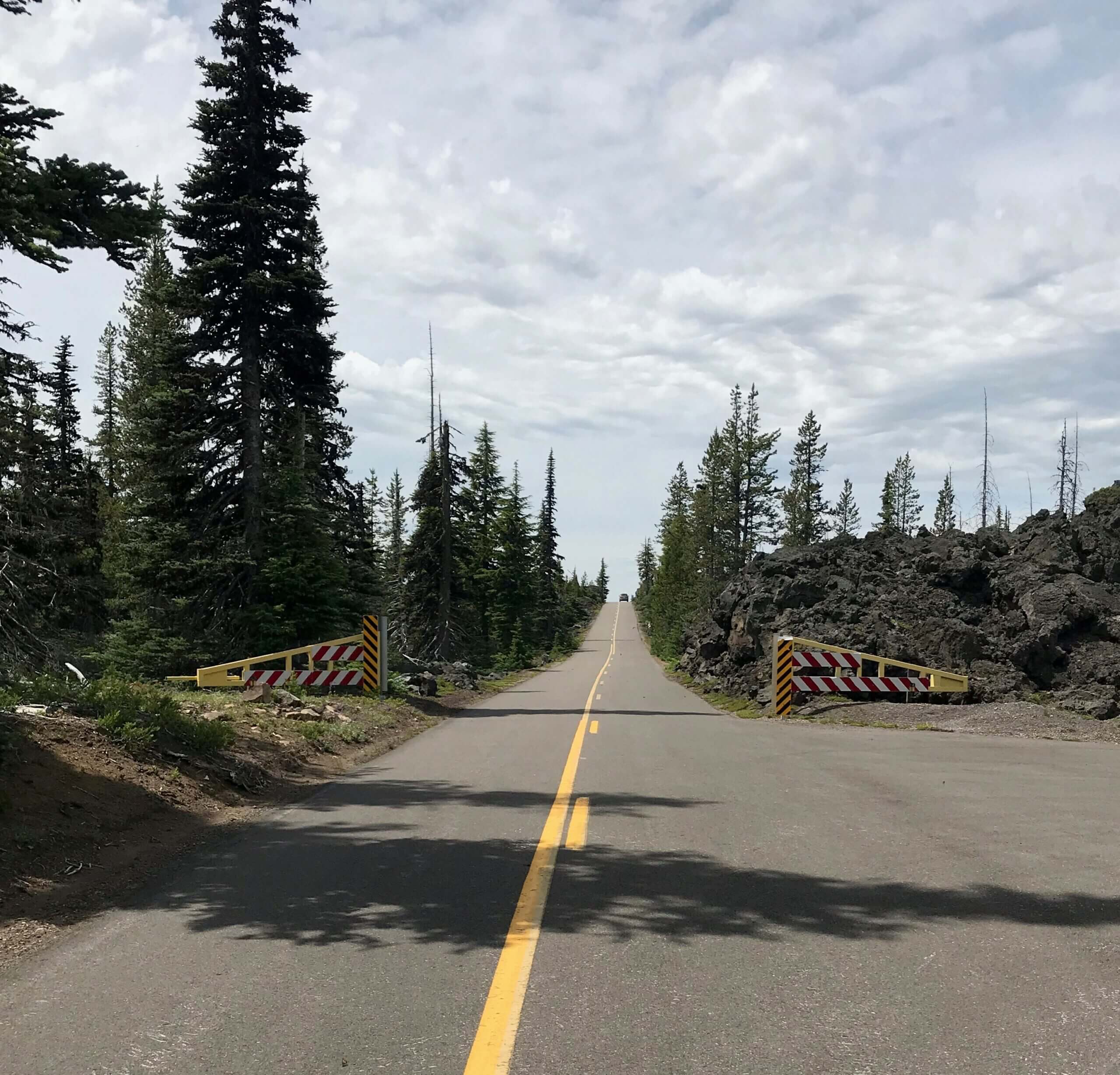 OR-242: McKenzie Highway
Past Belknap Springs, the byway swings east onto OR-242, the McKenzie Highway. In 9 miles/14.4 kilometers, a 1.3-mile/ 2-kilometer trail leads through lava fields reclaimed by forest to Proxy Falls.  The lovely two-part falls spills over mosses and ferns, its waters largely disappearing right back into the green-blanketed rocks.  The byway then switchbacks steeply through an area known as Deadhorse Grade, climbing nearly 1,200 feet in just 4 miles/6.4 kilometers.  You'll be treated to more outstanding volcano views, this time of North Sister and Middle Sister.  Double the view with a short side trip up to Scott Lake, which mirrors these ragged peaks.  The forest abruptly ends just shy of McKenzie Pass, replaced by an expanse of dark and broken lava that stretches for 65 square miles/104.6 square kilometers. It's one of the most recent and most remarkable examples of volcanic activity in North America, the result of eruptions from Belknap Crater about 2,000 years ago.  Learn more on the Lava River National Recreation Trail, a paved path through lava gutters and ridges.  The Dee Wright Observatory — constructed of lava rock by the Civilian Conservation Corps in 1935 — has viewing ports to see many surrounding Cascade peaks. Mt. Washington, just 5 miles/8 kilometers away, looks close enough to touch.